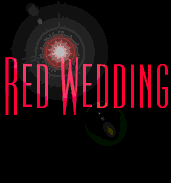 ©2001, Michael Ely, James Taylor
and theoretical.com

Just released...
Smoke & Mirrors
(featuring former members of
Red Wedding)
White Roses
Painted Red
Aural Fixation Records PINNA03
23 tracks | 79 minutes
"White Roses Painted Red," the third CD from Smoke & Mirrors, takes the listener on a 23-song journey down the rabbit's hole to Wonderland, a mysterious and dark world that is fanciful, curious and queer, a world of potion and cake, magic mushrooms, mad tea parties and flamingo croquet. Based on the characters from the Lewis Carroll's "The Adventures of Alice in Wonderland" and their experiences, "White Roses Painted Red" follows Alice as she encounters the time-challenged White Rabbit, the menacing Duchess, the elusive Cheshire Cat, the Mad Hatter, the angry Queen of Hearts, the unhappy Mock Turtle, and the other characters of Wonderland.
Make no mistake, this is not children's music... click here to preview/purchase.
Deities
Smoke & Mirrors
...a brilliant, cosmic hauntingly beautiful sound experience has been created by Michael Ely and Jim "Spider" Taylor... of RED WEDDING. It's a 2 CD set, wonderfully packaged and just released on Aural Fixation Records...

you can buy it now...


read the reviews...


listen to a preview...
ALSO...
Currently in release (as of June, 2003): a new CD created by Michael & Spider on the the Aural Fixation label: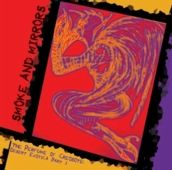 Hear samples of the work and order from: http://www.ear-rational.com/aural-fixation/PerfumeMP3.html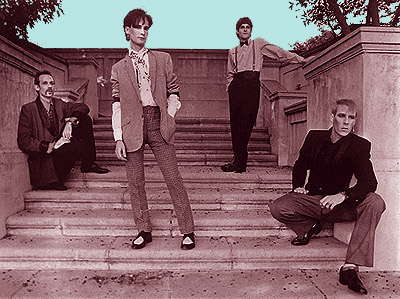 Left-to-right:
James "Spider" Taylor, Marc O., John Tagliavia, Michael Ely